Blackman Cruz
SOLD - Pair of Frank Gehry (born 1929) Illuminated crocodile fixtures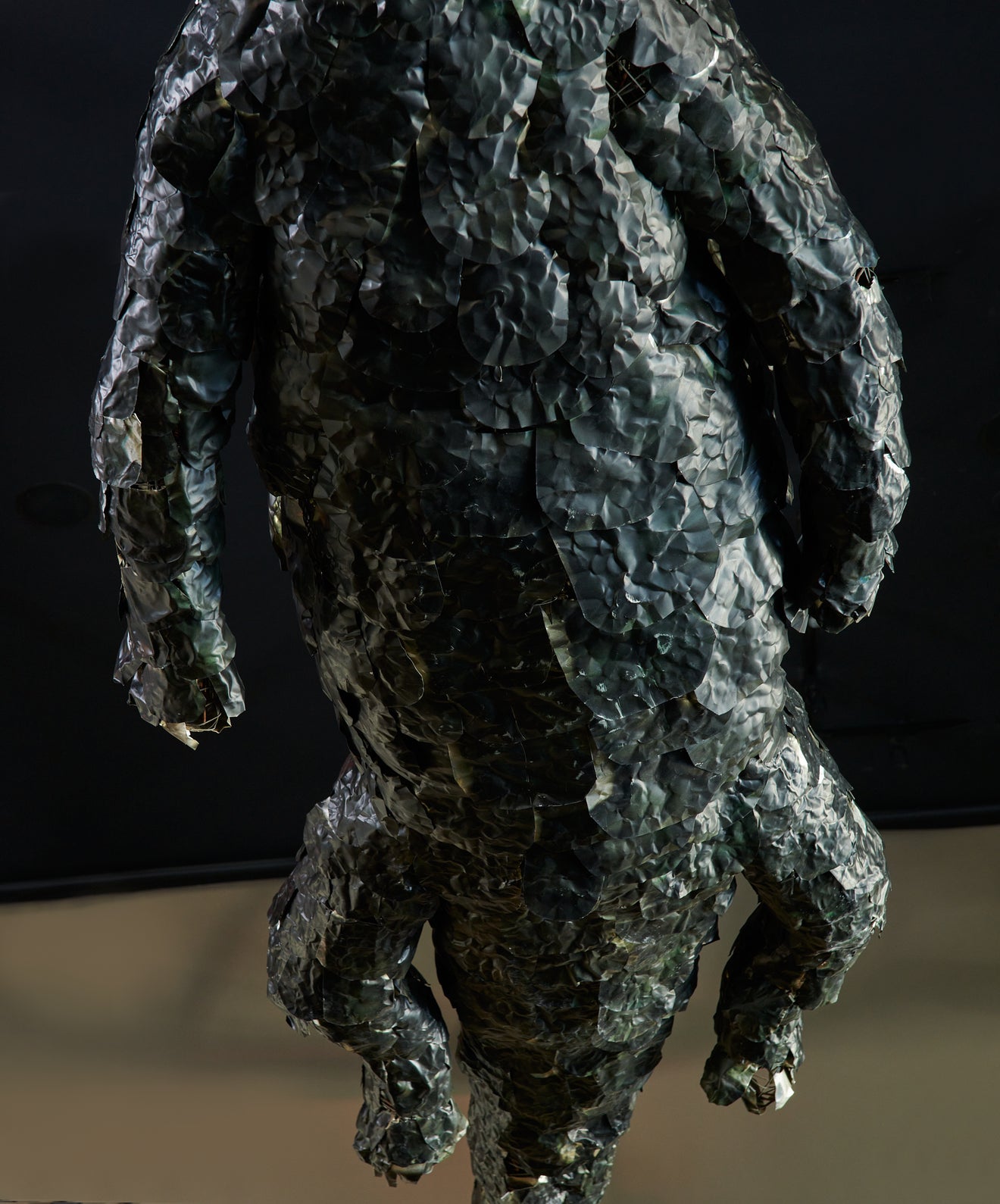 Blackman Cruz
SOLD - Pair of Frank Gehry (born 1929) Illuminated crocodile fixtures
1983 Custom designed for Rebecca's Restaurant, Venice, CA 
One of the most celebrated architects living today, Frank Gehry has been instrumental in bringing fluidity and dynamic movement to the usually static visual language of architecture. In 1983 at the beginning of his career, Gehry was commissioned for the interior build-out of Rebecca's, an upscale Mexican restaurant on North Venice Blvd. in Venice, California.
As with the crocodiles, scales from reptilian and aquatic worlds have remained a motif in Gehry's work, seen in the undulating, aquatic scaled facades of Guggenheim Bilbao, Walt Disney Concert Hall and many of his buildings worldwide. 
The scales of Gehry's 1983 crocodiles were made from hammered and painted aluminum leaves wired together to create a surprisingly accurate representation of the thick, impenetrable armor. These two important crocodile fixtures are his only pieces with scales made from aluminum.
Large: 20'11" L x 52" W x 46" H
Small: 17'6" L x 38" W x 23" H
Painted aluminum, steel frame